by admin
As the calls from potential Brides & Grooms pour in this time of year, I enjoy meeting with other wedding professionals and perusing the web to stay up on wedding trends for the coming year. We make it a point to stay true to our style and offer an experience that set us apart from the big-box wedding factories, and Brides seem to choose us for the uniqueness of the venue and our approach to their wedding.  I love to incorporate an element of unexpected elegance into the weddings we host at the inn.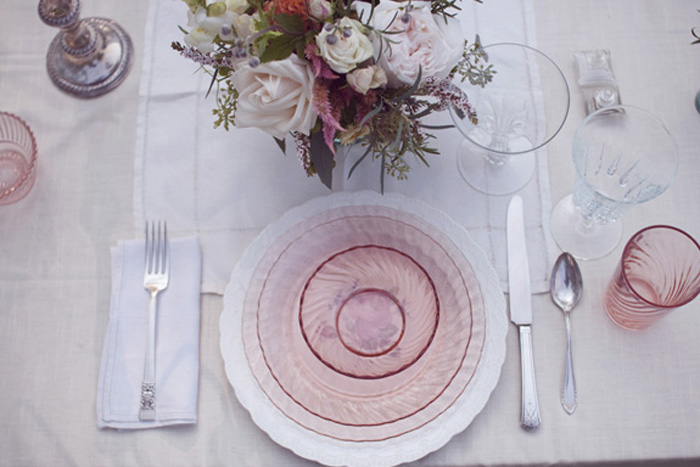 We all know that vintage-inspired bridal showers + weddings have become huge these last few years, along with Bride's wearing cowboy boots with an elegant antique-wedding dress, barn weddings have become so very popular, and the trend of diy wedding favors really give a girl an opportunity to show off her etsy and love of crafting.  But there is one trend that in my opinion, will never go out of style…the use of colorful depression glass.  Anyone who has visited Main Street Manor Bed & Breakfast, will know the love I have for depression glassware…I just cannot get enough of it, even though I have collections in a variety of colors and well over several hundred pieces that I adore using for the weddings and events we host at the inn.  It makes me happy, just to behold the delicate patterns and the soft pastel colors, and this glassware is a perfect compliment to any wedding table setting.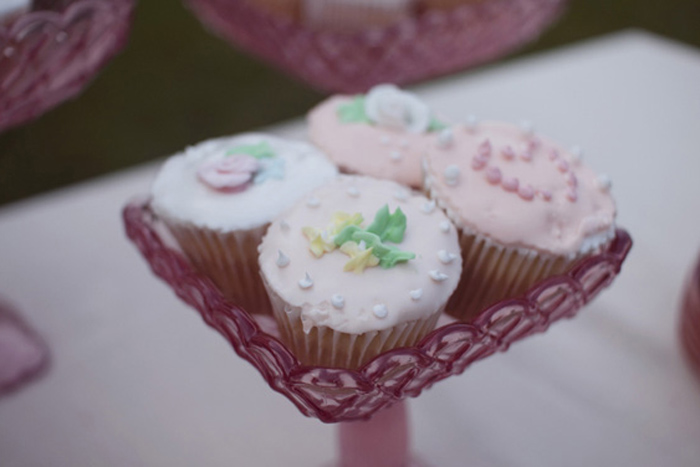 A formal wedding in any venue calls for quite special treatments and touches.  We always set the mood with lovely background music and adorn our tables with damask linens, delicate china and gleaming silver.  Tapered candlesticks and votive accent candles add to the ambiance and no table setting is complete without a colorful fresh floral arrangement.  It is delightful to put the finishing touches on our elegant table setting by adding accents of pastel depression glassware to bring it all together.
I often say…the love is in the details, and I mean it sincerely when hosting a gathering, especially a wedding.  The details of any table-setting are most important to the overall feel of the event and are most certainly savored by guests.  These special touches set the tone and are a source of cheerful conversation.  So be inspired by this post to create your own collection of depression glass….and ideas for some lovely ways to enjoy it.  Maybe begin with a vintage cake-stand (like ours below!) or just a lovely pink wine glass that can be yours-alone.  Tag sales, flea markets…and maybe even your mom or grandma's cupboard is a perfect place to begin your search!